If you are currently residing in the United Kingdom as a foreigner and you are pursuing a more permanent form of residency in the country, you will probably ultimately end up applying for Indefinite Leave to Remain (ILR). However, in order to be eligible for either the ILR route for people or the ILR route for partners, you must maintain a continuous residence in Britain for a proscribed amount of time (typically 5 years). Because calculating a continuous period in UK can be confusing, this blog will include a step-by step guide to the process of using an ILR calculator. Before using the calculator, readers can find an overview of Indefinite Leave to Remain, including the ILR requirements and other basic information necessary for preparing for your ILR application (such as exceptions to the 180 days absence rule).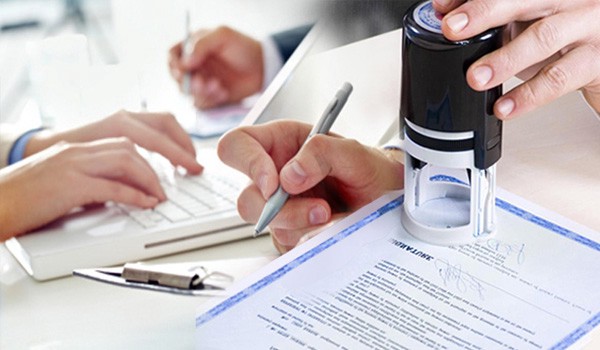 How To Get ILR in the UK?
ILR requirements
Indefinite Leave to Remain is a permanent form of settled status in the UK, which means that you can live in the country essentially "indefinitely" (i.e. without time restrictions).
While individuals with ILR are not British nationals, they have many of the same rights of UK citizens, including the ability to study and be employed without restrictions in the country. In addition, ILR holders can typically receive many forms of UK public benefits, and also are eligible to receive free medical care through the National Health Services (NHS).
One year after achieving ILR, holders can apply for UK citizenship.
Before using the calculator for calculating continuous period in UK, it's important to understand the other ILR requirements, which vary depending on the specific pathway you are trying to take (for example, in addition to the typical ILR route for people on work visas, there is also the ILR route for partners of people who have already achieved settlement in the UK.
In general, however, in order to be eligible for ILR, applicants must fulfill the English language requirements and receive a passing grade on a "Life in the UK" test. In addition, they must not have violated UK law or violated the terms of their visa.
Calculating continuous residence for ILR
Certain UK visa categories allow you to apply for ILR after a specific amount of time spent residing in the UK (on a particular visa). For most visa categories, you have to have spent a minimum of five years of "continuous residence" in the UK in order to be eligible for ILR. However, the time period may be shorter for other visa categories.
For example, holders of Investor Tier 1 visas are eligible for ILR earlier than Overseas Domestic Worker visa holders—who must have five years in the country to qualify for ILR (in contrast, depending on the size of his or her qualifying investment, an Investor visa holder could theoretically apply for ILR after just two years of continuous residence). 
Because there are different periods of time for different visa categories, it's important to use your own ILR calculator when preparing your ILR application. 
What does calculating continuous residence for ILR actually mean? In order to be eligible for ILR, applicants must have maintained "continuous residence" in the country. Continuous residence means remaining in the United Kingdom and not traveling abroad; any days you spend outside the country, therefore, are days which cannot count toward your continuous residence. 
Please note that applicants for ILR may travel throughout the UK countries (England, Northern Ireland, Wales, and Scotland) without violating their continuous residence. 
In order to remain eligible for ILR, applicants must be careful not to spend too much time outside of the country; applicants who spend more than 180 days within a year abroad will find themselves ineligible for ILR. In addition, all applicants must provide justifications for any time spent outside the UK. 
Please note that half days (or hours) spent abroad do not violate the principle of continuous residence.   
Exceptions to the 180 days absence rule for Indefinite Leave to Remain may apply to persons who are victims of extreme situations, including natural disasters, family deaths, and sicknesses. 
FAQs about ILR Calculator
When can I apply for ILR calculator?

Most foreigners who have been legally living continuously in the United Kingdom for a total of five years may apply for ILR (Indefinite Leave to Remain). This is a permanent form of settlement that is the most popular gateway to citizenship. When you can apply for ILR, however, depends on other factors. In addition to having spent a minimum of five years living continuously in the country, eligible ILR applicants are those who have successfully passed a test about the UK (known as the Life in the UK exam), as well as demonstrated their ability to speak English fluently (for some non-native English speakers, this requires passing a language exam). Applicants who have violated their visa terms or broken UK law—even if they meet the 5-years of continuous residency requirement for ILR—will likely find themselves ineligible for permanent residency in the country. Finally, keep in mind that different ILR avenues exist for different visas—depending on which visa you are on, and other details pertaining to your status—you may be subject to different timelines for ILR. For example, you may be able to seek ILR before five years have passed, if you are on a certain visa.
How to calculate 5 years for ILR?

It's not enough to maintain residency in the UK for five years—in order to be eligible for ILR, you must have maintained your residency "continuously." This qualification is meant to prevent those who achieved residency status but did not actually spend time physically residing in the United Kingdom from qualifying for ILR. Calculating ILR therefore involves simply adding up the number of days you have spent in the country—if you have spent more than 180 days outside of it within one year, that year (or 180 days) will not count toward the five years of continuous residency that you need for ILR. Half days and hours taken outside the UK should not be counted as "outside" the UK. Finally, you may be exempt from the 180 days rule if you can provide a justification having needed to be outside the country for the period in which you remained abroad. Death of a family member and natural disasters often are taken into account when exemptions are officially granted. Please note that you may factor in any time spent in England, Scotland, Wales, Northern Ireland toward your continuous residency—i.e. you do not have to have spent five years living in just one country in order to qualify. 
For help calculating your continuous period in the UK on a potential ILR application, contact us here.